Classic Toy Trains Covers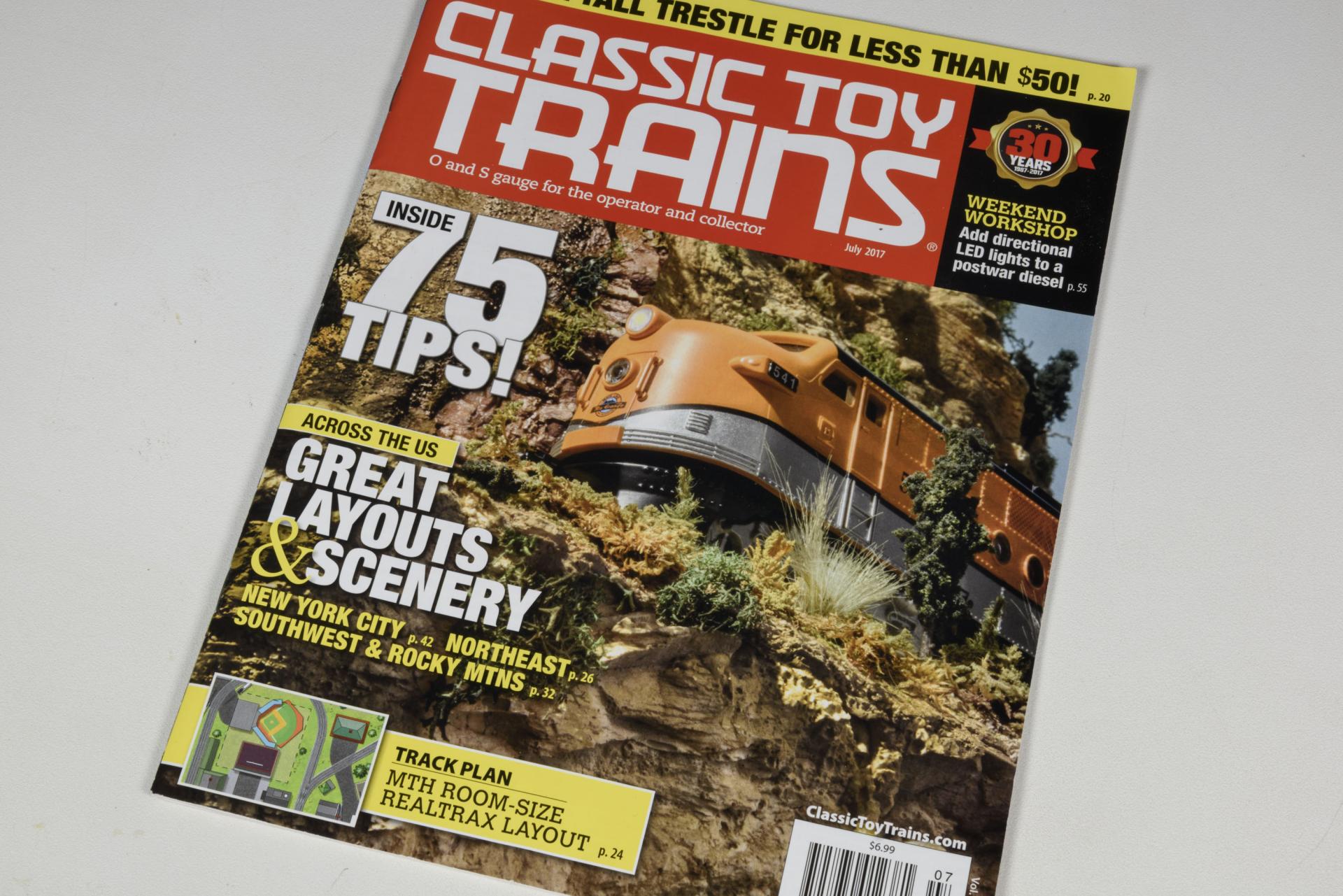 July 2017
Vernon Hart's dynamic world
A professional railroader and veteran modeler extends his great layout.
http://ctt.trains.com/issues/2017/july-2017
Classic Toy Trains Magazine Covers have been reproduced with permission from Classic Toy Trains.
Many of these cover photos were selected from featured layouts that I've photographed for Classic Toy Trains. I've also been commissioned to create cover shots.
<< Previous
Next >>