Classic Toy Trains Covers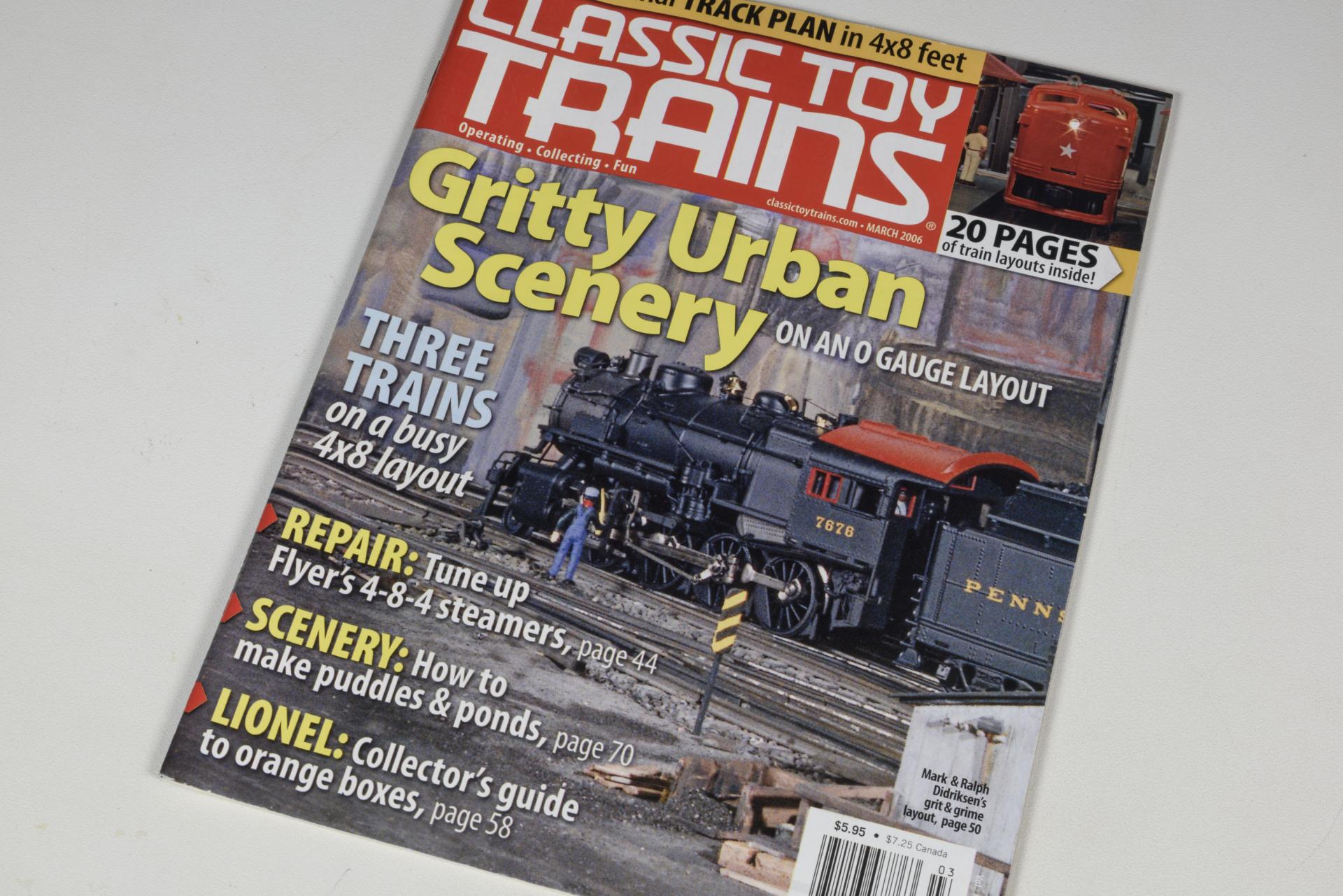 March 2006
Grit, grime and 3 rails.
Urban New York memories give life to Mark and Ralph Didriksen's O Gauge layout.
http://ctt.trains.com/issues/2006/march-2006
Classic Toy Trains Magazine Covers have been reproduced with permission from Classic Toy Trains.
Many of these cover photos were selected from featured layouts that I've photographed for Classic Toy Trains. I've also been commissioned to create cover shots.
<< Previous
Next >>