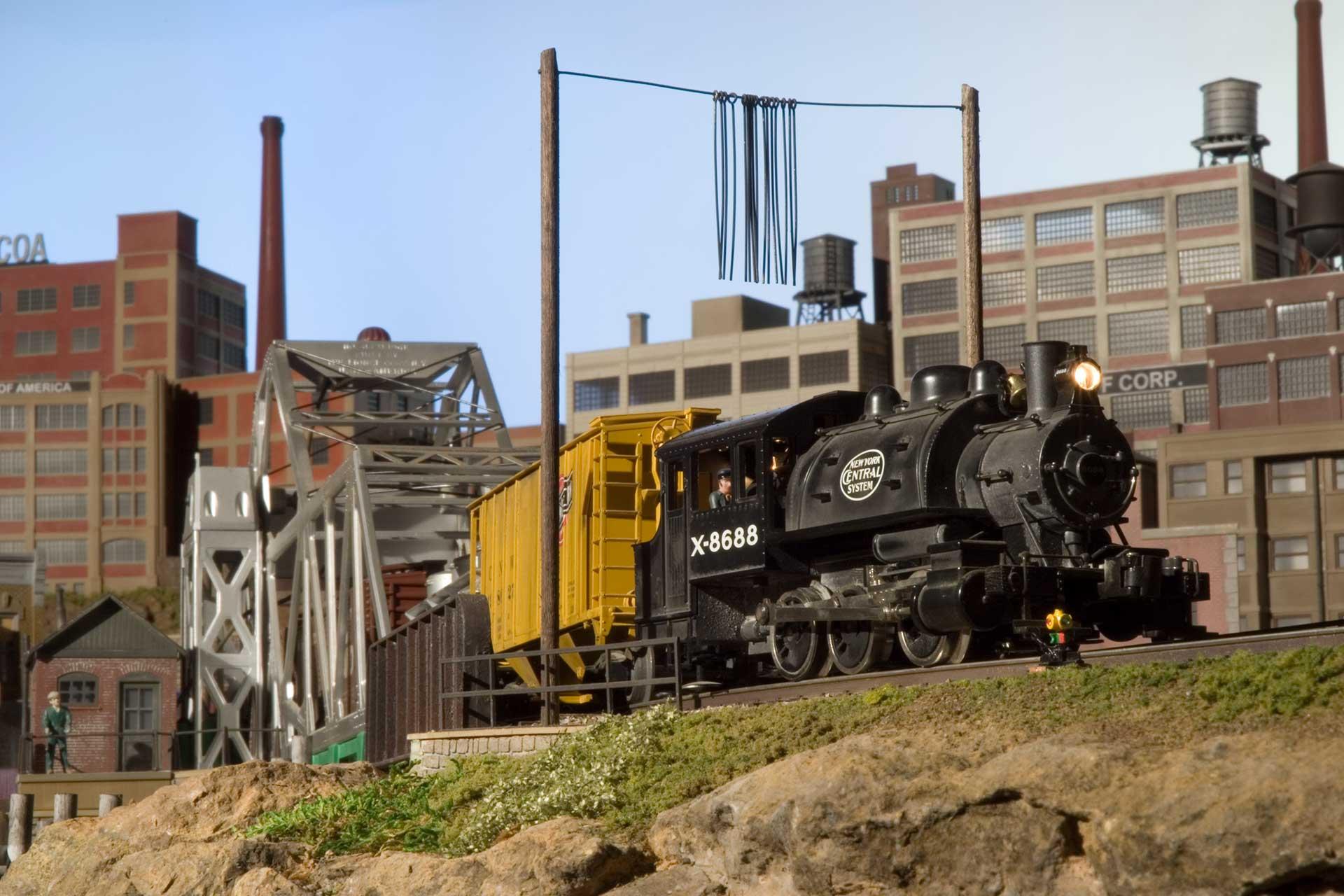 Docksider Under Telltale
Extending the scenery below the front edge of the layout gives rise to dramatic low angle shots like this. There are only about 5" of space between the track and the front of the rocks.
These photos are what I affectionately refer to as my Beauty Shots of the Sandy Harbor Terminal Railway. In 2005, I created the Sandy Harbor as a project layout for Classic Toy Trains magazine. She existed in my photography studio for over 10 years. In 2016, I sold the layout and moved her across the country to Maine.
<< Previous
Next >>